Moving Your Right to Vote!
Help Your Clients Vote
By failing to register in a new location upon moving, buyers could show up at their new polling location and find themselves ineligible to vote.
You could help promote the right to vote at the closing table by bringing pre-addressed, pre-stamped voter registration documents to every signing.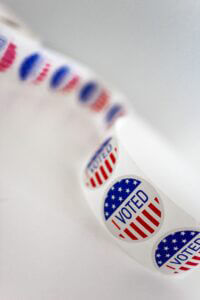 Keep a supply of voter registration forms. Click here to download a copy online or contact STAR to request the forms.
Include a stamped, pre-addressed envelope. Contact information for Stark and surrounding boards of elections are listed below.
Bring form for everyone in the household 18 and older and encourage them to complete this task right away.
That's it! You've done a good deed and your clients will appreciate the gesture made simple for them.  A win-win!
Boards of Elections by County | STAR Territory
Boards of Elections by County | Other Counties