The Education & Events committee hosts a 2 hour personal safety (for elective CE credit) class each September for our members.
In addition, we are proud to offer the FOREWARN App for FREE to our members.
FOREWARN allows agents to work safer and smarter by instantly verifying a prospect's identity and potential risks prior to a face-to-face engagement.
In seconds, with as little information as a phone number or name, agents can verify a prospect's identity, criminal records, bankruptcies, liens, judgments, address history, and property records all in one place, leading to safer and more productive interactions. FOREWARN customers can log in and access the service via the FOREWARN mobile app or from a web browser.
This service is paid for our STAR Affiliate Sponsors. To get your FREE access to this important safety too, please send an email to info@star.realtor:
Name
Email Address
Mobile Phone Number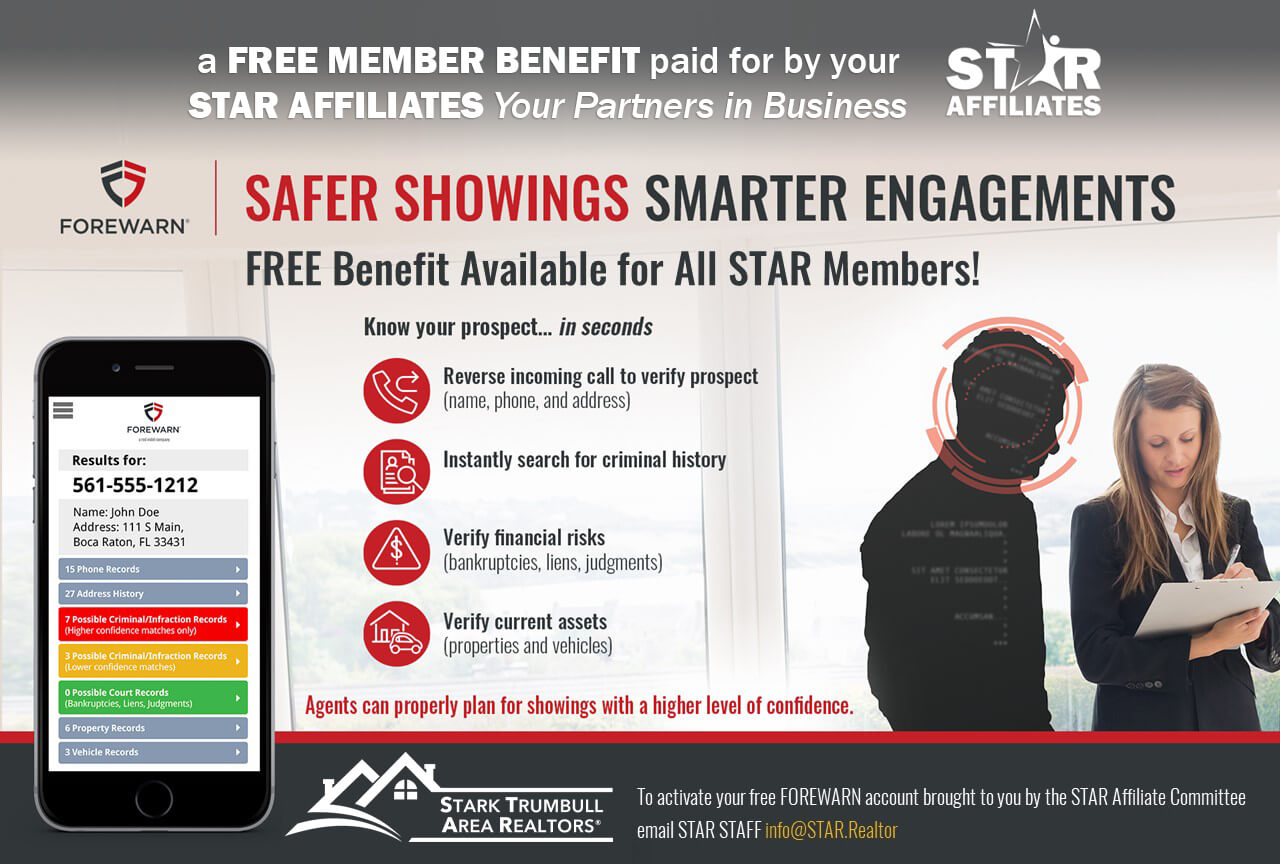 Additional Safety Resources
Click the links below to explore some additional Safety Resources for our STAR Members
CE Shop Personal Safety Course 3 Hour Elective CE
Some of the course highlights include:
Key findings from crime statistics and studies that challenge preconceived notions
Risk factors and vulnerabilities that are mostly unique to real estate professionals
Review of select case studies to illustrate how criminals create opportunities for crime
Honing your personal early warning system and trusting when something feels "off"
Best practices and procedures to adopt, providing a consistent system used with everyone
Activities and examples to seal in the new information and frame it in everyday context